Have you ever seen the movie That Thing You Do!? A great movie about a 1960's boy band who grew to national stardom with a "one hit wonder." This happens pretty often in our world, a song is born and it will become insanely popular and then the artist will leave the spotlight as fast as he or she got there. But out of the many "one hit wonders," few inspired countless online videos and dances quite like the Harlem Shake has.
Now if you don't know what "The Harlem Shake" is, please watch this. Baauer made this song in 2012 and it became a phenomenon, you could watch different Harlem Shake videos for hours on end and still have more to watch. But at the time, I frankly didn't even know who made the song, I just knew it existed and people made videos from it.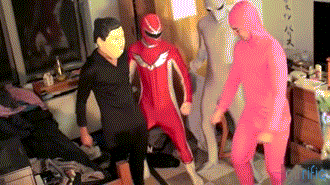 The artist Harry Bauer Rodrigues, better known as Baauer, is behind the infamous song and has come out with a new album called Aa filled with club blasting EDM tracks with a lot more complexion and depth than the Harlem Shake.
He has put a lot of work into this album, with the first half of the album being instrumental and the second half primarily featuring other artists including M.I.A., Novelist and Future, it is a much more well balanced album compared to long list of sporadic singles from the past few years. I was pleasantly surprised at the diversity in the tracks.
Songs like Sow and GoGo! are his classic club anthems, but it's a good thing to have these. He knows how to write fun songs that have good synths and pull the audience in, but sometimes they do lack deeper talent and composition that you hear in Deadmau5 and The Chemical Brothers.
On the other hand, his songs that involve other artist's production and singing are strong and show real evolution in his abilities as a DJ and writer. Day Ones and Temple are powerful songs that make the album worth picking up at the store. Future is actually one of my least favorite artist on the album, but here with Pusha and Baauer, I can even enjoy him.
At the end of the day, the album shows some minor echos of the Harlem Shake, but don't let that dismiss listening to Aa, you could find some good stuff that you'll want to listen to for the next few years.